Valued Health Osteopathy – Website Disclaimer
Disclaimer
The information contained in this website is for general guidance on matters of health interest only. While we have made every attempt to ensure that the information contained in this website has been obtained from reliable sources, Valued Health Osteopathy is not responsible for any errors or omissions, or for the results obtained from the use of this information.
All information in this website is provided "as is", with no guarantee of completeness, accuracy, timeliness or of the results obtained from the use of this information, and without warranty of any kind, express or implied, including, but not limited to warranties of performance, health and fitness for a particular purpose.
In no event will Valued Health Osteopathy or the partners, agents or employees thereof be liable for any decision made or action taken in reliance on the information in this website or for any consequential, special or similar damages, even if advised of the possibility of such damages.
If you have any specific questions about any medical matter you should consult your doctor or other professional healthcare provider. You should never delay seeking medical advice, disregard medical advice, or discontinue medical treatment because of information in this website.
Certain links in this website connect to other websites maintained by third parties over whom Valued Health Osteopathy has no control. Valued Health Osteopathy makes no representations as to the accuracy or any other aspect of information contained in other websites. For the removal of doubt, we do not accept responsibility for any interference or damage to your own computer system which arises in connection with your use of our website or any linked or third party website ("Third Party Website").
You must not access or use our website (a) in a way that violates this Website Disclaimer, (b) for unlawful activities or purposes, (c) in a way that is fraudulent, inaccurate, false, misleading or deceptive, (d) in a way that violates any applicable law (including, without limitation, applicable privacy laws) or (e) in a way that infringes the rights (including our intellectual property rights, as described below) of any other person. You must take your own precautions to ensure that the process which you employ for accessing our website does not expose you to the risk of viruses, malicious computer code or other forms of interference which may damage your own computer system.
Unless otherwise indicated, copyright and other intellectual property rights in our website (including text, graphics, photographs, logos, icons, domain names, service marks, information, design, sound recordings and software) is owned or licensed by us. Other than for the purposes of, and subject to the conditions prescribed under, the Copyright Act 1968 (Cth) and similar legislation which applies in your location, you may not in any form or by any means:
adapt, reproduce, store, distribute, print, display, perform, publish or create derivative works from any part of our website; or
commercialise any information, products or services obtained from any part of our website, without our written permission.
All trademarks appearing on our website belong to their respective owners. This website remains the property of Valued Health Pty Ltd ABN 48 168 918 661, all rights reserved.
All our Osteopaths at Valued Health Osteopathy are university trained allied health professionals who have completed a minimum of five years of university training in anatomy, physiology, pathology, general medical diagnosis and osteopathic techniques. It is also a requirement that all our Osteopaths at Valued Health Osteopathy are registered with the Australian Health Practitioner Regulation Agency (AHPRA) and Osteopathy Australia (OA).
---
You do not need a referral to see one of our friendly Osteopaths at Valued Health Osteopathy. We have a very good relationship with many surrounding doctors, other health practitioners and personal trainers in the local community of Bentleigh East , Bentleigh, Ormond, McKinnon, Oakleigh, Carnegie, Caulfield, Moorabbin, Murrumbeena, Brighton, Clayton and Clarinda .
---
Valued Health Osteopathy offers Osteopathy, Clinical Pilates, Massage Therapy, Exercise Rehabilitation and Strength & Conditioning. Valued Health Osteopathy is open 6 days a week with early morning and evening appointments. Move better with Osteopathy!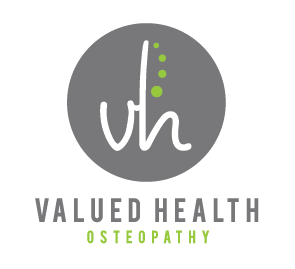 ---
Valued Health Osteopathy is located at 3/658 Centre Road, Bentleigh East, Melbourne, Victoria, 3165.
---
Osteopath in Bentleigh East, Osteopath Bentleigh, Osteopath Ormond, Osteopath McKinnon, Osteopath Moorabbin, Osteopath Murrumbeena, Osteopath Oakleigh, Osteopath Carnegie, Osteopath Caulfield, Osteopath Clayton, Osteopath Brighton and Osteopath Cheltenham.