Dr Thomas Nicolacopoulos (Osteopath) 
B.Hlth.SC., B.App.Sc.(Osteo)
---
Dr Thomas Nicolacopoulos – Associate Osteopath at Valued Health Osteopathy in Bentleigh East.
---
Dr Thomas Nicolacopoulos (Osteopath) is available on Tuesday, Friday and Saturday.
---
Dr Thomas Nicolacopoulos (Osteopath) graduated from RMIT University and decided to leave Melbourne to explore and work on the Sunshine coast. After gaining a tan and valuable experience within Queensland Thomas returned to Melbourne!
---
---
Having exposure to elite and local athletes, as well as mum, dad and the whole family, Thomas has experience in treating a variety of acute and chronic conditions. Thomas has an interest in the diagnosis, treatment and rehabilitation of neck & back pain, headaches and sporting related injuries.
---
Personal experience with family members with chronic pain has inspired Thomas to educate himself about all things pain, injury, disease and potential treatments. This is what inspired Thomas to study Osteopathy and led to his passion for helping people return to and maintain their health.
---
In addition to hands-on treatment, Thomas believes education is equally as powerful to help patients fulfil their goals. Thomas appropriately incorporates dry needling, postural advice, exercises and practical lifestyle advice to assist in pain management and injury prevention.
---
On weekends or in his spare time Thomas enjoys travelling abroad and trying new places to eat or drink at with friends and family.
---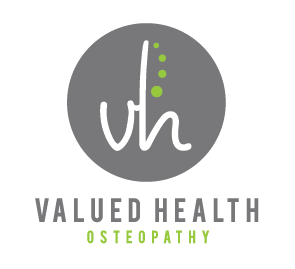 ---
It is a requirement at Valued Health Osteopathy that all practitioners are registered with Osteopathy Australia (OA) and AHPRA (Australian Health Practitioners Regulation Agency).
---
To make an appointment with Tom at Valued Health Osteopathy call (03) 9570 9061 or book online HERE.
---
Valued Health Osteopathy, Osteopath Centre Road, Osteopath Bentleigh East, Near Bentleigh, Ormond, McKinnon, Clarinda, Clayton, Moorabbin, Murrumbeena, Oakleigh, Oakleigh South, Carnegie, Caulfield, Brighton, Hampton, Beaumaris and Dingley.