Valued Health Osteopathy | Practitioners
Osteopath Bentleigh | Osteopath Bentleigh East
---
---
Valued Health Osteopathy has both male and female practitioners that utilise hands on treatment with exercise prescription. Rehabilitation, Clinical Pilates and Exercise Prescription advice may also be provided as part of your treatment program.
View our practitioner profiles
Dr. Kathryn Neumann (Osteopath)
---
All our Osteopaths at Valued Health Osteopathy are university trained allied health professionals who have completed a minimum of 5 years of university training in anatomy, physiology, pathology, general medical diagnosis and osteopathic techniques.
---
It is also a requirement that all our Osteopaths at Valued Health Osteopathy are registered with the Australian Health Practitioner Regulation Agency (AHPRA) and Osteopathy Australia (OA).
---
Our team of Osteopaths at Valued Health Osteopathy are also willing to actively participate in Medicare's Chronic Disease Management (CDM) plan to help manage your patients. Our Osteopaths are also registered providers for Department of Veterans' Affairs (DVA) patients, as well as by workers' compensation schemes (Work Cover) and motor accident insurers (TAC). Osteopathy is also covered by most private health funds.
---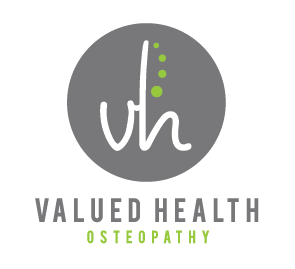 ---
Call or book online today.
---
You do not need a referral to see one of our friendly Osteopaths at Valued Health Osteopathy. We have a very good relationship with many surrounding doctors, other health practitioners and personal trainers in the local community of Bentleigh East , Bentleigh, Ormond, McKinnon, Oakleigh, Carnegie, Caulfield, Moorabbin, Murrumbeena, Brighton, Clayton and Clarinda.
---
Valued Health Osteopathy offers Osteopathy, Clinical Pilates, Massage Therapy, Scoliosis Treatment & Assessments, Exercise Rehabilitation and Strength & Conditioning. Valued Health Osteopathy is open 6 days a week with early morning and evening appointments. Move better with Osteopathy!
---
Valued Health Osteopathy is located at 3/658 Centre Road, Bentleigh East, Melbourne, Victoria, 3165.
Valued Health Osteopathy | Osteopathy Australia
---
Osteopath Bentleigh East, Osteopath Bentleigh, Osteopath Ormond, Osteopath McKinnon, Osteopath Moorabbin, Osteopath Murrumbeena, Osteopath Oakleigh, Osteopath Carnegie, Osteopath Caulfield, Osteopath Clayton, Osteopath Brighton and Osteopath Cheltenham, Osteopath Dingley, Osteopath Beaumaris, Osteopath Melbourne.