---
Osteopathy and Torticollis
---
My baby's head tilts to one side. Is it a Torticollis?
---
A torticollis (sometimes called a "wry neck" in older children or adults) describes a position of the head tipping to one side with the chin turning towards the other side. The specific muscle affected is at the front of the neck, called the Sternocleidomastoid (SCM) and this runs from the back of the ear to the collar bone. There are many potential causes for this. This type of posture can develop prenatally, and is usually noticed within the first month after birth, which is considered congenital torticollis.
---
How does Torticollis happen?
---
The SCM muscle can be tight, shortened or thickened on presentation (with or without a , as a result of unusual head positioning in utero or from birth trauma. This may limit an infants neck mobility. If neck mobility is not limited, there may be a positional head preference. Some babies may have difficulty feeding on one side if breastfed. The persistence of this one sided postural tendency may also be related to lack of adequate tummy time. It is common for a baby's head shape to be affected, and this may be due to a preferred head position which also requires varying management strategies when present.
---
What do I need to do?
---
It is important to see your doctor promptly if you notice a difference in your baby's neck movement, a preferred side they turn their head to or if their head tips to one side. If this is noticed after 6 months, there may be other causes that need medical investigation.
---
There is not usually a requirement for a neck scan unless certain factors are present, however it is not uncommon for your doctor to recommend a hip ultrasound when a torticollis is present due to the association between torticollis and hip development concerns. In some cases a referral to a specialist will occur.
---
How can I help my baby?
---
Addressing the neck function earlier on for infants has been found to have the best results for their neck mobility and helping babies achieve a more even head position. Improvements can occur with simple position changes that encourage baby to tilt and turn their head to the other side, along with a home based stretching exercise plan. They are designed to help loosen the tight SCM muscle and strengthen the opposite side SCM muscle.
---
It may be recommended you see a physical therapist who assists in managing torticollis such as a physiotherapist or osteopath. Your healthcare practitioner may recommend changes to your babies position while feeding.
---
Your baby's head position for sleep may need to be turned to the side that reduces the affected SCM muscle tension, and as this can get confusing sometimes it is helpful to check this with your practitioner. Always place babies on their backs for safe sleeping to reduce the risk of SIDS- see https://raisingchildren.net.au for safe sleeping tips.
---
Playtime with your baby with appropriate modifications to encourage active neck movement that strengthens the other side and stretches the affected side will be recommended by your practitioner.
---
Supervised time on their tummy, which also helps strengthen neck and shoulder muscles is of significant importance- see https://rednose.org.au for tummy time tips and a fantastic informative video.
---
If you have any questions or concerns about your infant or child's health or development after reading this information, please contact Dr. Julia Redfern (Osteopath) at Valued Health Osteopathy on 9570 9061, via email at [email protected] or discuss it in your next consultation https://valuedhealth.com.au/book-now/.
---
Speak to your Maternal and Child Health Nurse, GP or paediatrician for further advice. For urgent concerns contact NURSE-ON-CALL 1300 60 60 24, or if your situation is an emergency do not hesitate and call 000 or do not delay visiting your local hospital Emergency Department.
---
Valued Health Osteopathy's practitioners do not ever perform any manipulation (defined as 'cracking' or forceful joint movement) on infants or children. Simple body positioning, stretching and gentle massage may be included by the Osteopath if appropriate. Pressure used would be no more than what is required whilst changing, dressing or holding an infant with the aim of keeping them calm and comfortable throughout. Our Osteopaths also recommend play-based exercises for caregivers to assist with management of conditions seen at Valued Health Osteopathy.
---
Julia has completed extensive postgraduate study in order to provide Osteopathic care to children and infants. Her additional postgraduate studies include Osteopathic Obstetric care, Paediatric considerations and pre & post natal pilates.
---
Make an appointment today – Book online!
---
All our Osteopaths at Valued Health Osteopathy are university trained allied health professionals who have completed university training in anatomy, physiology, pathology, general medical diagnosis and osteopathic techniques. It is also a requirement that all our Osteopaths at Valued Health Osteopathy are registered with the Australian Health Practitioner Regulation Agency (AHPRA) and Osteopathy Australia (OA).
---
You do not need a referral to see one of our friendly Osteopaths at Valued Health Osteopathy. We have a very good relationship with many surrounding doctors, other health practitioners and personal trainers in the local community of Bentleigh East , Bentleigh, Ormond, McKinnon, Oakleigh, Carnegie, Caulfield, Moorabbin, Murrumbeena, Brighton, Clayton and Clarinda.
---
Valued Health Osteopathy offers Osteopathy, Clinical Pilates, Massage Therapy, Exercise Rehabilitation and Strength & Conditioning. Valued Health Osteopathy is open 6 days a week with early morning and evening appointments. Move better with Osteopathy!
---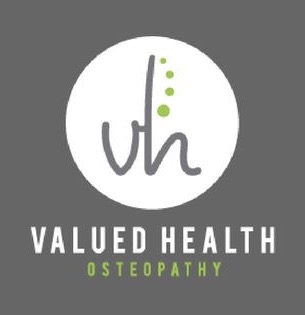 ---
Valued Health Osteopathy is located at 3/658 Centre Road, Bentleigh East, Melbourne, Victoria, 3165.
Valued Health Osteopathy | Osteopathy Australia
---
Osteopath Bentleigh East, Osteopath Bentleigh, Osteopath Ormond, Osteopath McKinnon, Osteopath Moorabbin, Osteopath Murrumbeena, Osteopath Oakleigh, Osteopath Carnegie, Osteopath Caulfield, Osteopath Clayton, Osteopath Brighton and Osteopath Cheltenham, Osteopath Dingley, Osteopath Beaumaris, Osteopath Melbourne.
---
References:
https://raisingchildren.net.au/babies/sleep/sleep-safety/safe-sleeping-tips
https://rednose.org.au/article/tummy-time-is-good-for-baby-because
https://www.rch.org.au/clinicalguide/guideline_index/Congenital_Torticollis/
https://pch.health.wa.gov.au/For-health-professionals/Emergency-Department-Guidelines/Torticollis
https://www.health.vic.gov.au/primary-care/nurse-on-call
---