Ankle and Foot Pain
Valued Health Osteopathy, Bentleigh East
Osteopathy – Ankle and Foot Pain
.
Ankle Sprain
An ankle sprain involves damage to the ankle ligaments, typically sustained during a simple sudden traumatic incident, such as rolling or twisting the ankle.1 There are various predisposing factors that may have caused the injury in the first place. These may include poor foot/ankle mechanics, poor footwear, joint restrictions and muscle tightness in the lumbo-pelvic region/or lower limb and leg length discrepancy which may be overloading one ankle.1
.
Heel/Arch Pain
Painful feet can be very debilitating. Pain in the heel area is common and may be associated with a heel (calcaneal) spur.1 We use our feet all the time and this fascia causes constant tugging on the attachment point into the bone and inflammation and pain may develop at this site.1 This painful condition is known as plantarfasciitis.1
.
Tendonitis
Tendonitis is inflammation of a tendon and usually occurs due to overuse.1 Tendons are bands of strong connective tissues that attach muscle to bone.1 A common area of tendonitis is the heel (Achilles tendon).1
.
Find out how our Osteopaths at Valued Health Osteopathy may be able to help.
Our Osteopaths at Valued Health Osteopathy in Bentleigh East utilise many techniques including stretching, soft tissue massage, inhibition, trigger point therapy, dry needling and mobilisation techniques. Rehabilitation and exercise prescription advice may also be provided as part of your treatment program.
.
All our Osteopaths at Valued Health Osteopathy are university trained allied health professionals who have completed a minimum of five years of university training in anatomy, physiology, pathology, general medical diagnosis and osteopathic techniques. It is also a requirement that all our Osteopaths at Valued Health Osteopathy are registered with the Australian Health Practitioner Regulation Agency (AHPRA) and Osteopathy Australia (OA).
.
You do not need a referral to see one of our friendly Osteopaths at Valued Health Osteopathy. We have a very good relationship with many surrounding doctors, other health practitioners and personal trainers in the local community of Bentleigh East and surrounding suburbs.
.
To make an appointment directly with one of our Osteopaths call (03) 9570 9061 to speak to one of our friendly receptionists or book online through our website HERE.
.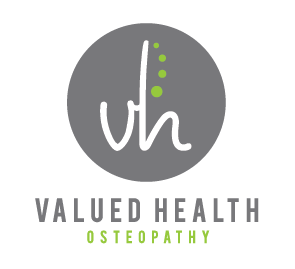 .
References:
1. http://www.osteopathy.org.au/pages/osteopathy-and-you.html
2. https://www.betterhealth.vic.gov.au