Scoliosis & Osteopathy | Find out how we can help!
---
Scoliosis Assessment & Treatment 
---
---
What is Scoliosis?
Scoliosis is a medical condition which involves a three dimensional deformity of the spine. Approximately 80% of cases are considered idiopathic scoliosis and approximately only 0.1-0.3% of these cases require operative correction. Currently the only other treatment options are observation or "wait and see", exercise rehabilitation, and bracing.
---
Scoliosis – Treatment and Assessment
Initial assessment – this involves a case history, physical examination, assessment and classification of your curve, and referral(s) if required. Your treatment options will be based on the Society on Scoliosis Orthopaedic and Rehabilitation (SOSORT) guidelines.
Pre and post posture photos.
Training in activities of daily living – specific to your curve.
Basic foundation Schroth exercises which can be performed at home without equipment – 3D made easy.
Individualised Schroth Method program tailored to your curve.
Communication with all parties involved ie specialist, GP, allied health practitioner etc.
---
What's involved:
The program involves approximately 12-15 hours of supervised exercise and training to be able to complete the program and perform the exercises at home. The delivery of the program is dependant on your location, ability to retain the exercises, spinal mobility and the presence of pain. Each case is different and is treated differently for each individual.
---
Goals of treatment:
The primary aims of scoliosis management are:
Stop the curve from progressing
Prevent or improve respiratory dysfunction
Prevent or treat pain related to the scoliosis
Improve aesthetics via postural corrections
---
What is the Schroth Method?
The Schroth Method is a form of conservative management for the treatment of scoliosis. It involves exercises where you are placed in a position which corrects the curvature, allowing for stabilisation of the spine, as well as improving spinal mobility and posture. Activation of the muscles surrounding the spine whilst in this over-corrected position then allows the muscles on the concave side of the curve to lengthen while the muscles on the convex side shorten. A technique called rotational breathing is also used which aims to further correct the curvature through addressing all three planes of spinal motion.
Exercise rehabilitation for scoliosis is different from normal exercises and is specific to your curve. Therefore, specific classification of the curve and appropriate training in the application of these exercises is required. Your treating practitioner is trained in the Schroth Method through the Schroth Best Practice program which is run by othropaedic surgeon and physical medicine & rehabilitation specialist, Dr Hans-Rudolph Weiss. The system used for curve classification is the Augmented Lehnert-Schroth classification.
---
---
If you would like to discuss the treatment options regarding your scoliosis or to make an appointment, please call the clinic on 03 9570 9061 or book online today!
---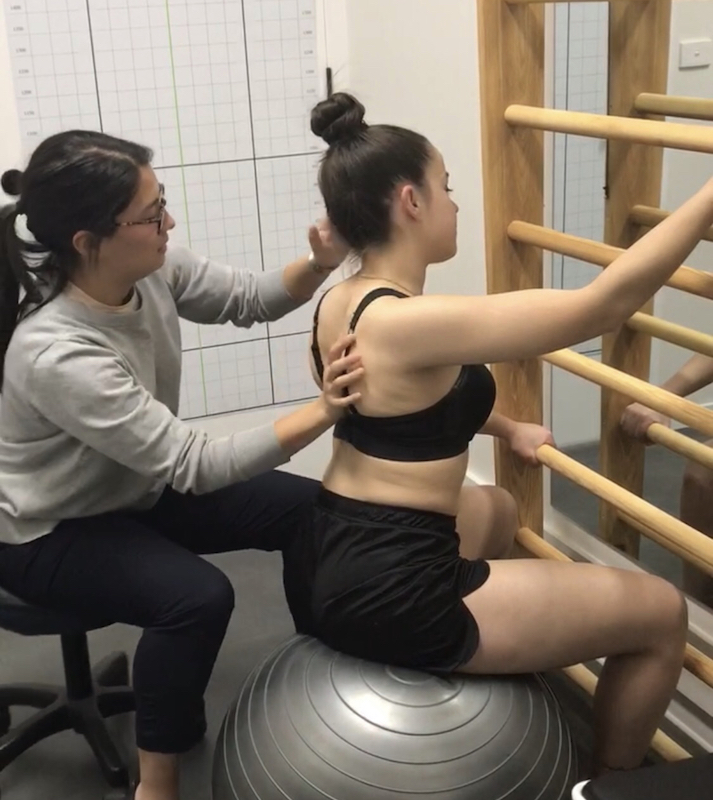 ---
Have you been diagnosed with a Scoliosis? Speak to one of our Osteopaths at Valued Health Osteopathy in Bentleigh East about your treatment and rehabilitation options. Call or book online today.
---
All our Osteopaths at Valued Health Osteopathy are university trained allied health professionals who have completed a minimum of five years of university training in anatomy, physiology, pathology, general medical diagnosis and osteopathic techniques. It is also a requirement that all our Osteopaths at Valued Health Osteopathy are registered with the Australian Health Practitioner Regulation Agency (AHPRA) and Osteopathy Australia (OA).
---
You do not need a referral to see one of our friendly Osteopaths at Valued Health Osteopathy. We have a very good relationship with many surrounding doctors, other health practitioners and personal trainers in the local community of Bentleigh East , Bentleigh, Ormond, McKinnon, Oakleigh, Carnegie, Caulfield, Moorabbin, Murrumbeena, Brighton, Clayton and Clarinda.
---
Valued Health Osteopathy offers Osteopathy, Scoliosis Treatment & Assessments, Clinical Pilates, Massage Therapy, Exercise Rehabilitation and Strength & Conditioning. Valued Health Osteopathy is open 6 days a week with early morning and evening appointments. Move better with Osteopathy!
---
Valued Health Osteopathy is located at 3/658 Centre Road, Bentleigh East, Melbourne, Victoria, 3165.
Valued Health Osteopathy | Osteopathy Australia
---
Osteopath Bentleigh East, Osteopath Bentleigh, Osteopath Ormond, Osteopath McKinnon, Osteopath Moorabbin, Osteopath Murrumbeena, Osteopath Oakleigh, Osteopath Carnegie, Osteopath Caulfield, Osteopath Clayton, Osteopath Brighton and Osteopath Cheltenham, Osteopath Dingley, Osteopath Beaumaris, Osteopath Melbourne.